Last night I felt like a stalker. I was stalking my dashboard feeds for blog hops for today, Thursday. I think I was like in the top 5 links on most of them. The reason I was doing this was because I've had to work my 3 days this week back to back, and I do not usually have time to blog at work! Definitely no time to find hops, link up, follow fellow hoppers or the hosts. So, I've been doing it the night before. And tonight is no different. I am about to go to the feed and see what Friday hops, hop up and link up! Blog hops are definitely worth it, for those of you wondering what the big deal is. I have jumped from 50 followers to over 100 in a week. Once my daughter, Kristen, over at
Our Crazy Bunch
, taught me how to add the blog hop buttons, I have added the buttons to my site.
Now I did her a good turn and made her a blog button, after I made my own via Googling, and doing the same thing, found directions that work to number your comments. The thing is, I think you have to enter the HTML every time you change your layout. I get bored with the same layouts over and over, so I do that frequently. Now, if you think I'm bragging, you'd be right! I deserve to brag, because I am sooooo not technical, and the fact that I actually found what I was looking for, and it worked! OMG! LOL
Anyhoo, enough of this prattle, on to hop stalking.
Y'all don't forget to go over to
Our Crazy Bunch
and enter her $100 Visa Gift Card giveaway for reaching 500 followers.
Also, check out the I love summer Gift Exchange that
Kristen
and
Amanda
are hosting.
Without further ado, here are the blog hops I'm linking to this Friday.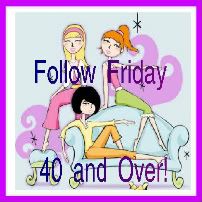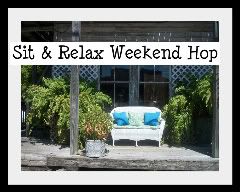 That's it!
Only 3, but I've got to get up in 5 hours for work!